Teamwork, community, leadership, and communication are skills a parent doesn't usually associate with video gaming, especially this mama of 13- and 9-year-old kids who love their video games. Now throw in safe and fun and you have NXT UP Esports, a program that aims to teach all of these life skills and help kids learn the art of video gaming with a community of kids. It's like Little League for video games!
NXT UP Esports has taken video gaming to a whole new level by creating video game teams, practices, and competitions, for kids. Children are paired with others who are close in age and skill. This is especially good so everyone can feel good about themselves and their accomplishments. As a mom, that makes me feel at ease. NXT UP Esports really tries to focus on developing each player's self-confidence and social skills, as well as helping them get better at the games they love to play. The communication is wonderful. The founder of NXT UP Esports sends a weekly email for each group as a reminder of their practice and game times for that week.
| | | |
| --- | --- | --- |
| Chatting with his coach and group | Game on!! | Thumbs up! Happy boy!! |
So, let me be the first to admit, encouraging my already gaming-obsessed son to do this program concerned me. I know how much he loves gaming, especially when he can game online with his friends. Another factor for me was if he is going to spend time doing something (gaming), I want him to do it well. In the world of sports, many parents spend money, time, and resources for their child(ren) to develop their sports skills with travel teams, skill development programs, and more. NXT UP Esports is that and more for those kids wanting to develop their gaming skills, and for parents a sense of security in mind that their kids are in a controlled environment and receiving a great gaming experience (and learning)!
As a parent, I appreciated:
The communication from the NXT UP staff and coaches through email reminders, especially being invited and included in their first online meeting.
Their communication with the kids during practice and live tournaments (no profanity is allowed).
My son loved Coach Kayla (she was very knowledgeable and super funny!).
The online community of a team atmosphere.
Jackson developing and strengthening his in-game Fortnite skills and strategy.
Overall, this has been such a great experience for my son. He has learned new skills, learned teamwork in a new way, how to communicate better, as well as made new friends who he now can play with at other times.
Jackson's first meeting with his coach and teammates
With two practice sessions each week and tournaments every Friday night, the 10-week program was manageable for our busy family. There were times after practice sessions that Jackson would still be online playing with his NXT UP "gaming friends" from all over the country.

I love the idea of having a quality, trained coach that is consistent with Jackson each practice and tournament. Coach Kayla says, "Coaching has always been a passion of mine especially when the players are so excited about the game. Seeing the kids improve their gaming is cool but it's awesome to see how they open up and become more social over the course of the program. I think the kids' favorite part is knowing they're playing with other kids their age. It's a really fun community to be a part of."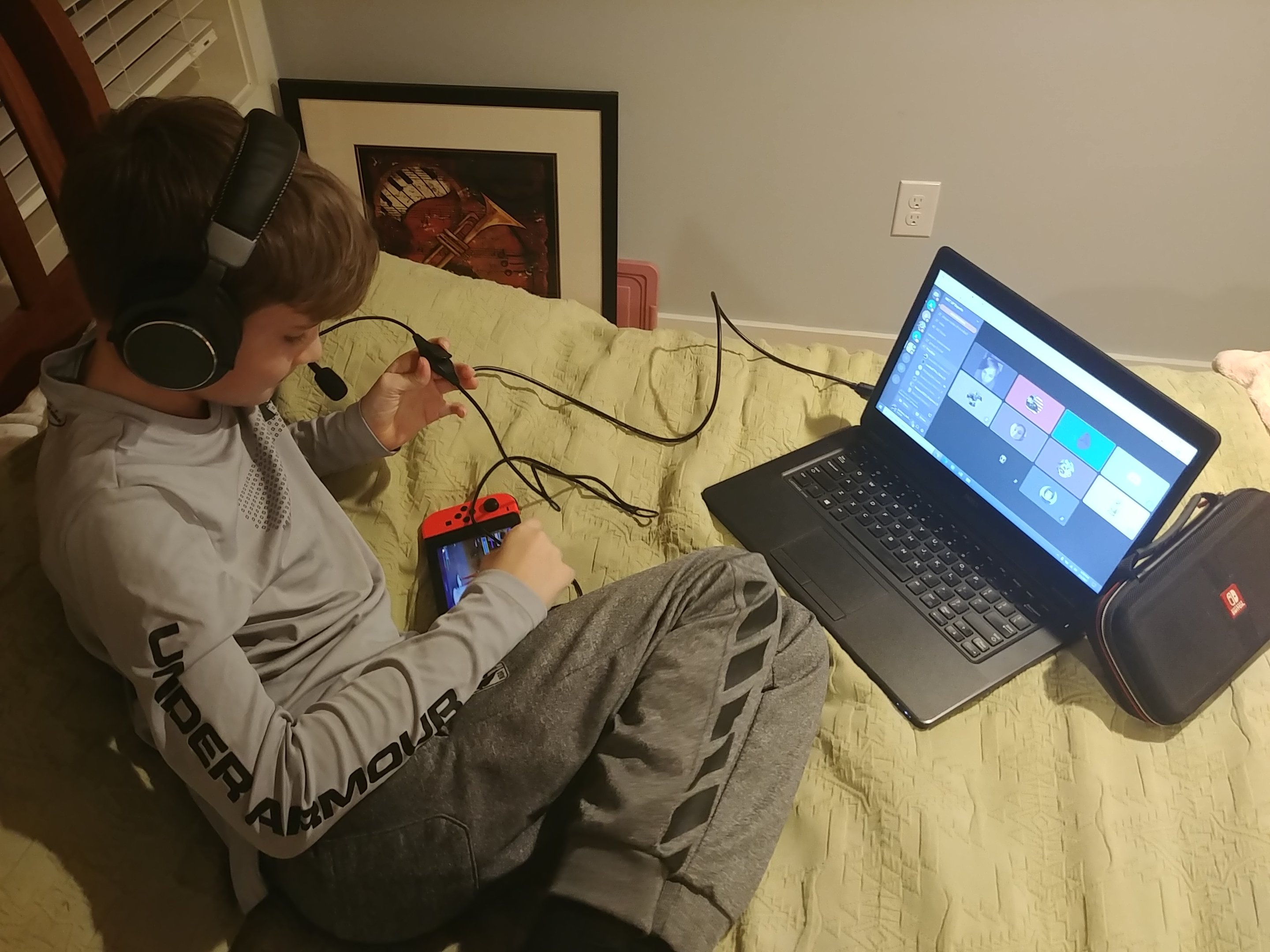 Want to find out more and find a fun summer camp option for your kids? NXT UP is offering several summer camp options for kids of all ages and skill levels.
Important Dates:
June 14 - June 18: League of Legends
June 21 - June 25: Fortnite
July 12 - July 16: Minecraft
July 19 - July 23: Fortnite
July 26 - July 30: League of Legends
August 2 - August 6: Fortnite
Gaming Summer Camps are each one week long, five days a week for four hours each day starting at 9am PST / 12pm EST. Kids can participate on PC, Xbox, Playstation or Nintendo Switch. Camps are all VIRTUAL: players connect with their teammates and coach through the game and Discord, a digital communication app that NXT UP Esports uses to maintain safe and clear communication. Kids will make friends and socialize safely all online!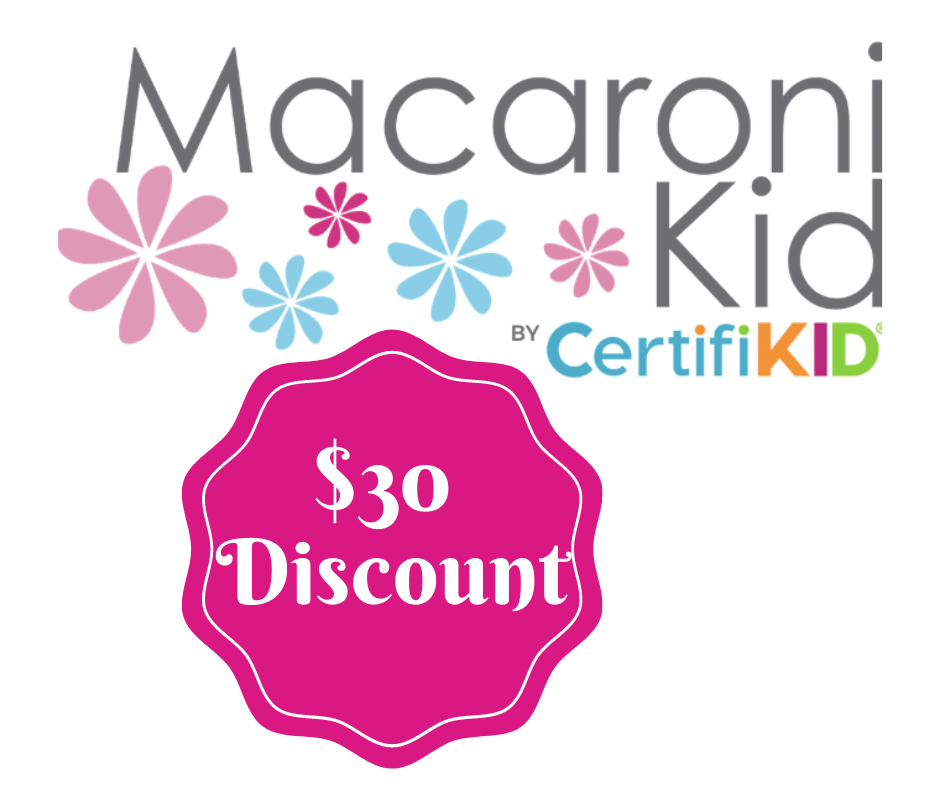 Registration is regularly $219, but for a limited time, Macaroni Kid is offering a discount of $30 off when you use the discount code "MACARONI" at checkout. Sign up with a friend to receive our group discount for an extra $10 off each!
What's Included:
20 hours of instruction (that's less than $8/hour!)
Custom camp t-shirt
Individual and team activities
Camp tournament
Coaching from high-level players
$30 off Gaming Summer Camps when using the discount code "MACARONI." Standard price is $219, Macaroni Kid discount is $189 (14% off). Additional group discount of $10 off when signing up with a friend.
Use the discount code "MACARONI" at checkout. Email info@nxtupesports.com to get the group discount when you sign up with a friend.
Follow NXT UP Esports on social media: Facebook, Instagram, and Twitter @NXTUPESPORTS
I received a free camp session for my child to facilitate this review, but all opinions are my own.