The first two- five years of a child's life is the most crucial portion of their development; physically, mentally and emotionally. Becoming familiar with a child's developmental milestones can be beneficial to boosting your confidence as a parent or caregiver to nurture development and recognize any deficits your little one may be experiencing. Discussing your child's developmental progress and ways to keep your child on track with your family physician at their check-ups is highly recommended.
What is a Developmental Milestone?
As defined by Pathways.org, Milestones are scientifically supported behavioral or physical checkpoints seen in infants and children as they grow and develop. You can familiarize yourself with these milestones via multiple resources available online; HealthyChildren.Org is an excellent resource that clearly outlines details per your child's age group:
Prenatal
Baby (0-12 months)
Toddler (1-3 years)
Preschool (4-5 years)
Grade School
Teen
Young Adult
Each milestone is then broken down into specific categories:
Physical Skills
Social Skills
Sensory Skills
Cognitive Thinking
Keeping on par with all of these components as your child grows and develops can seem a bit overwhelming at first. Some important reminders are that all children are unique, and you know your child best! Develop a relationship and connection with your little one, so you can nurture these skills and easily identify if something does not seem on track with their development.
How Childhood Engagement Helps Develops Milestones:
One key factor to focus on is that many of your child's milestones can be met and developed by simply engaging with them. The benefits of talking, playing and connecting with your infant or toddler are invaluable. Creating a strong bond and relationship with your child from a young age will have lasting impacts on their development and behaviors as they grow.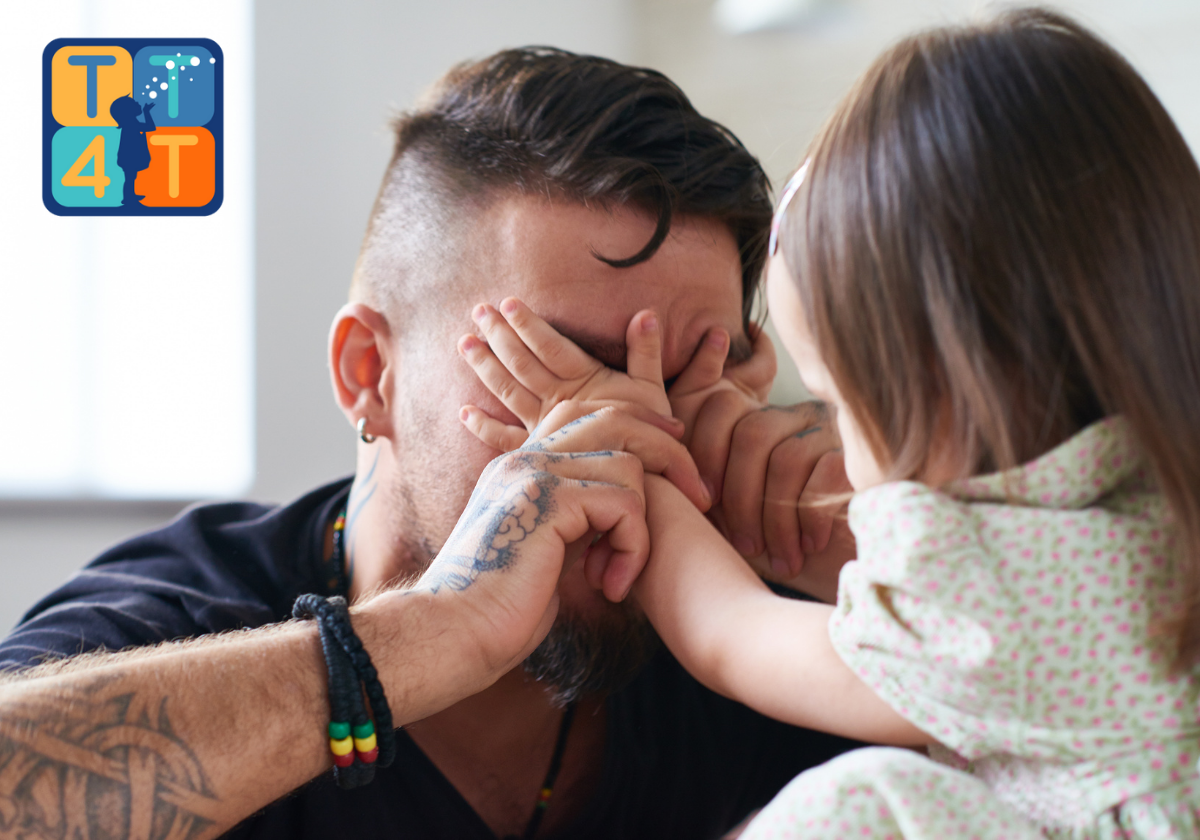 Here are some examples of how engagement can develop your child's milestones:
Physical Skills: Encouraging "tummy time", assisting in sitting up, standing, eventually crawling and walking, encouraging reaching, head turning, hand-eye coordination, pincer grasping, playing with age appropriate toys etc.
Social Skills: Talking to your little one from infancy, engaging in eye contact, teaching hand motions and gestures to indicate needs, interacting with other similarly aged children when able, asking your child questions, reading stories etc.
Sensory Skills: Introducing your child to different textures, temperatures and substances early and often, interacting with different sounds, adjusting lighting while playing, engage your child's different body parts, touch their feet (tops and bottoms), wiggle their toes, rub/ scratch their backs, tickle their legs etc.
Cognitive thinking: Introduce toys and activities that develop skills such as problem solving, processes of elimination, concepts of leaving and returning (peek-a-boo), introduce shapes, colors, letters, link animals with their sounds, introduce the idea of you, me, I etc.
Playing with your little one in an engaging way will lead to meeting and exceeding developmental milestones. An ever increasing concern with development of little ones is the amount of screen time provided to them. Limiting and introducing screen time in a reasonable and knowledgeable way is so important. You can find more information on this topic in this great Article by unicef.
TeaTime4Tots is a local family owned and operated community resource that's mission is to help caregivers navigate Child Development and Engagement in a fun way! TT4T focuses on creating a space for caregivers to come together and interact while also providing hands- on baby and toddler sensory groups. The sessions are focused on fostering baby and toddler developmental milestones and sensory development for little ones under the age of 5. Each session will have a theme and corresponding hands- on, fun and engaging activities that focus on empowering caregivers to engage with their little ones to best nurture milestone development.
TeaTime4Tots is booking now for Autumn Sessions Starting in September!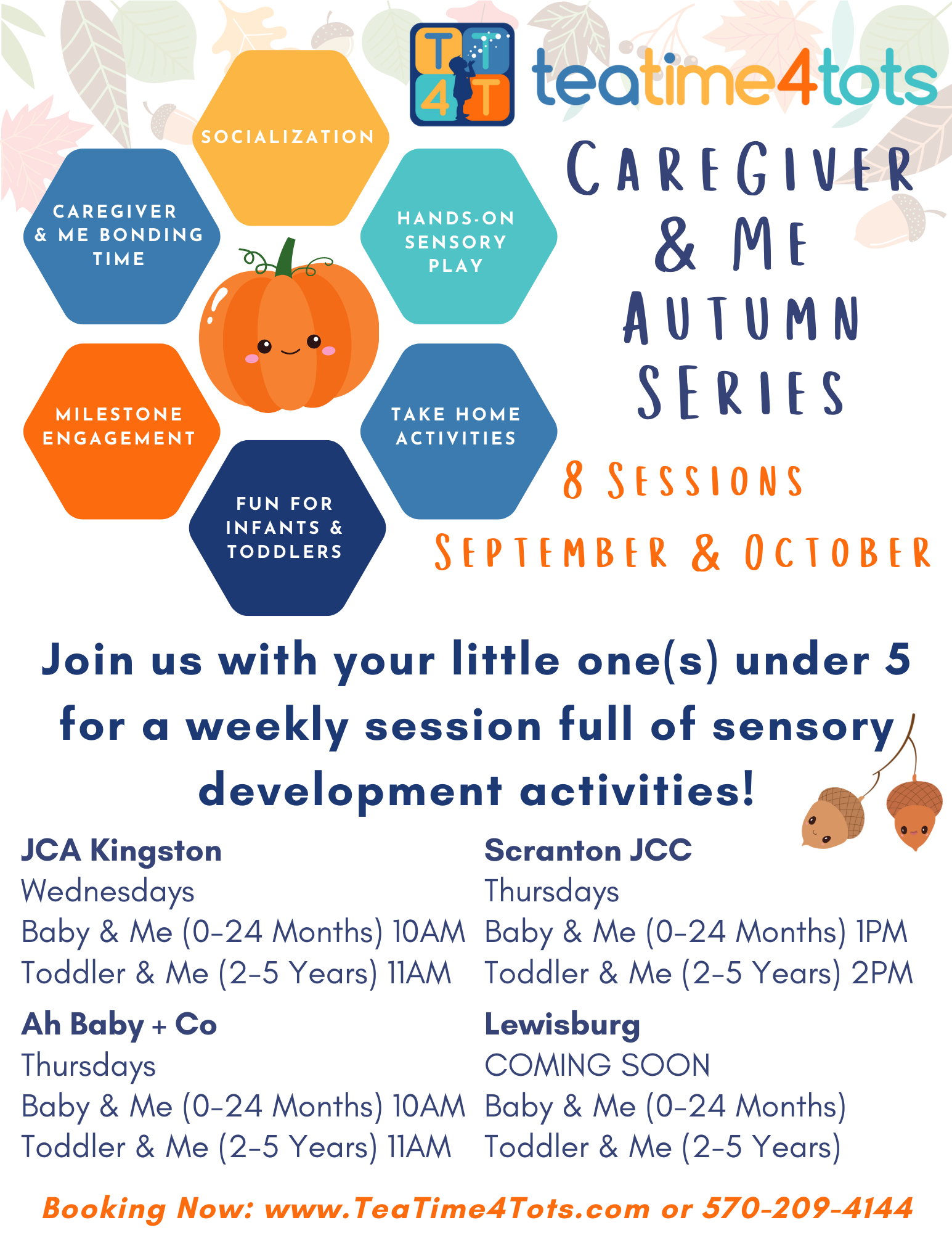 Book Online: www.TeaTime4Tots.com/book-online
Activities & Resources to Aid Child Development
Family Physician- ask questions, seek advice and guidance, that's what they are there for
Pre- School/ Daycare- getting your child started in a structured activity/facility can benefit milestone development
Early Intervention- services and programs designed for children with identified developmental deficits
Caregiver and Me Classes- getting your child involved early and often can be beneficial in their socialization skills
Becoming knowledgeable in your child's developmental milestones, and being engaged and involved in their growth, no matter how you do it, will have lasting effects on creating a well- rounded amazing little one! Don't be afraid to seek advice, create a support system and enjoy growth and development!
For more information, resources, and activities on Infant & Toddler Development follow TeaTime4Tots on Facebook and Instagram