Gymnastics is a sport that is filled with many physical and mental benefits for children. Studies have shown that cognitive skills are enhanced in children in an environment that includes the body as well as the mind. The intense movement that takes place during gymnastics increases concentration and focus. This creates success in children not only in the gym, but also at school and home. A few of the physical benefits of gymnastics include the development of flexibility, balance, coordination, and strength. Some of the mental benefits include the development of a positive self-esteem, confidence, discipline, sportsmanship, and social skills.
Ninja Warrior Training also has a variety of benefits! Our classes provide children with ways to develop goal setting skills, agility, body awareness, balance, coordination, strength, and flexibility.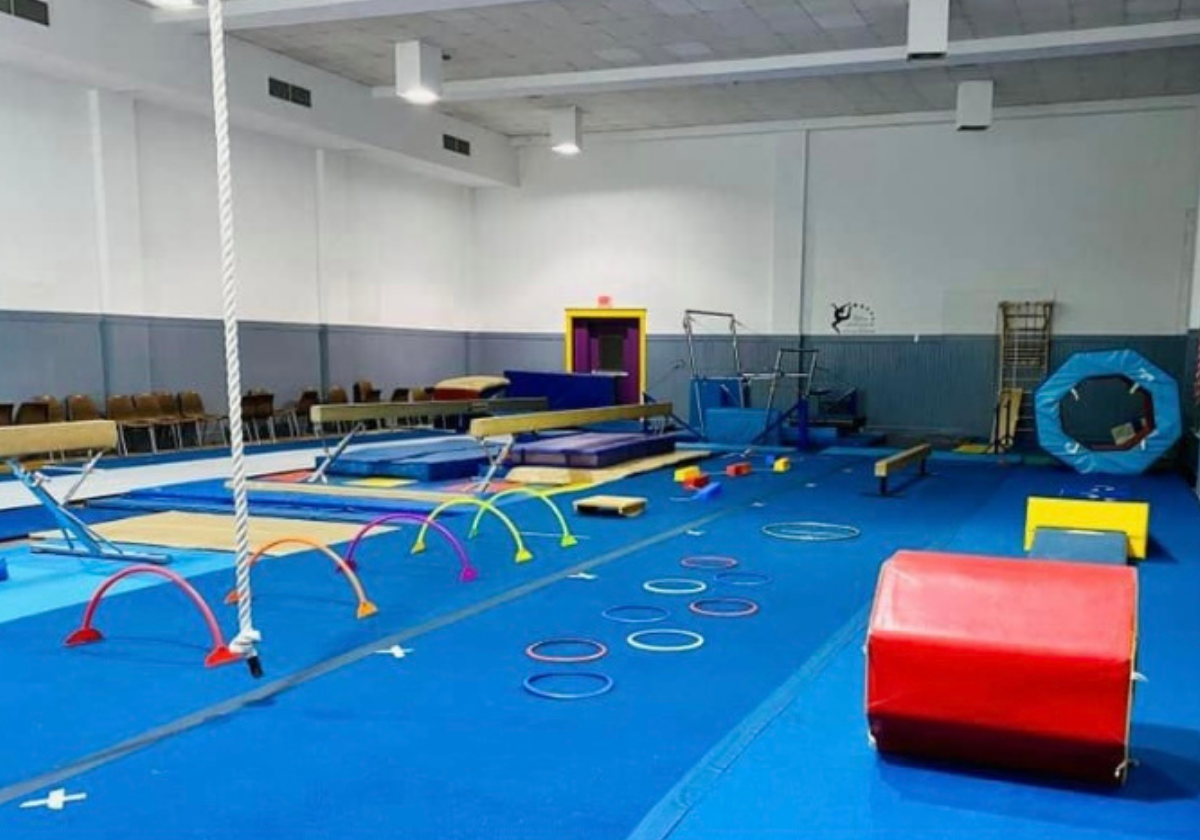 Rock N' Roll Gymnastics Academy, located in Shavertown, is offering a variety of gymnastics and ninja warrior summer camps. They are primarily for children ages 4 and up, but they are also offering a special pre-school half-day week. Each summer camp is specifically scheduled and organized with engaging instruction, challenges and filled with exciting themes! All of the camps are limited in size, temperature checks will be conducted upon entry, all coaches will wear masks, and students will be indoors, outdoors, and socially distanced.
Camps are filling up quickly!
Call Lauren 570-592-8638 or message us on Facebook to reserve your child's spot today!
---
Ages 4 and up! Pre-School Week Ages 2.5-5
Half Day (9-12) $150/week -or- Full Day $200/week
*Special- if you are a current student, you can bring a new friend and receive 50% off your tuition*
Gymnastics Competition Camp
4 SPOTS REMAINING
(only available to competition students or those considering joining the team)
June 21-25
Focuses on learning new routines for next competition season, strength training, dance techniques for floor, and kip clinic.
Pre-School Half-Day Gymnastics Week
10 SPOTS REMAINING
June 28- July 2
Students will stretch their muscles through a series of theme-related games. Once their muscles are warm, the children will participate in a series of obstacle courses. Each obstacle course provides a variety of motor skills exercises and gymnastics skills for the class to work through and master. Students will then participate in structured gymnastics activities. Every day will end with a fun closing activity, like parachute, dance, or a craft.
Ninja Zone
6 SPOTS REMAINING
July 5-9
Try out the sport that combines elements of gymnastics, parkour, martial arts, and obstacle course training!
Gymnastics Team Building Week
8 SPOTS REMAINING
July 12-16
Develop leadership skills while building new friendships during group games, relay races, obstacle courses, in addition to learning gymnastics! For all levels, beginners to advanced! Campers learn skills on all equipment: floor, vault, beam, bars, and tumble track!
Superhero and Ninja Warrior Camp
6 SPOTS REMAINING
July 19- 23
Students will focus on strength training and conditioning skills geared for gymnastics, cheer, karate, and wrestling while navigating through obstacle courses. They will also learn new gymnastics skills.
Acrobatics and Circus Camp
1 SPOT REMAINING
July 26- 30
Gymnasts will fly on the trapeze, focus on tumbling skills, plus manipulation arts including juggling, circus hula hooping, and plate spinning while learning new gymnastics skills to put on a circus show!
Under the Sea, Water Fun & Treasure Hunt
Under the Sea Camp
FILLED
August 2-6
Cool down with refreshing fun, including water balloons and outdoor water games to enhance balance and flexibility skills. We will conduct an intense pirate map treasure hunt to discover the mystery lost in the deep sea with ninja obstacle courses. Campers will also learn gymnastics skills on all equipment: floor, vault, beam, bars, and tumble track!
Register Now: by calling or emailing Lauren Dennis - 570-592-8638 Laurenseelye@kings.edu or message is on Facebook. $25 Non-Refundable Registration Fee Required.
Follow Rock N' Roll Gymnastic Academy on Facebook | Instagram

🌸🌸🌸
Looking for more fun in Wilkes-Barre PA?
Check out our events calendar full of local family friendly events!
Sign up today for our weekly Macaroni Kid Wilkes-Barre newsletter so you never miss a thing!