In our house, our birthday breakfast choice is almost always cinnamon rolls. Whether homemade or from a pre-made roll, there is something so comforting and delicious about ooey-gooey cinnamon rolls. We recently celebrated my son's birthday, and I didn't realize until the morning of that I didn't have any pre-made cinnamon rolls on hand - and I also neglected to make the dough the night before (second kid😳). Out of necessity that morning, this recipe was born. And we were not disappointed.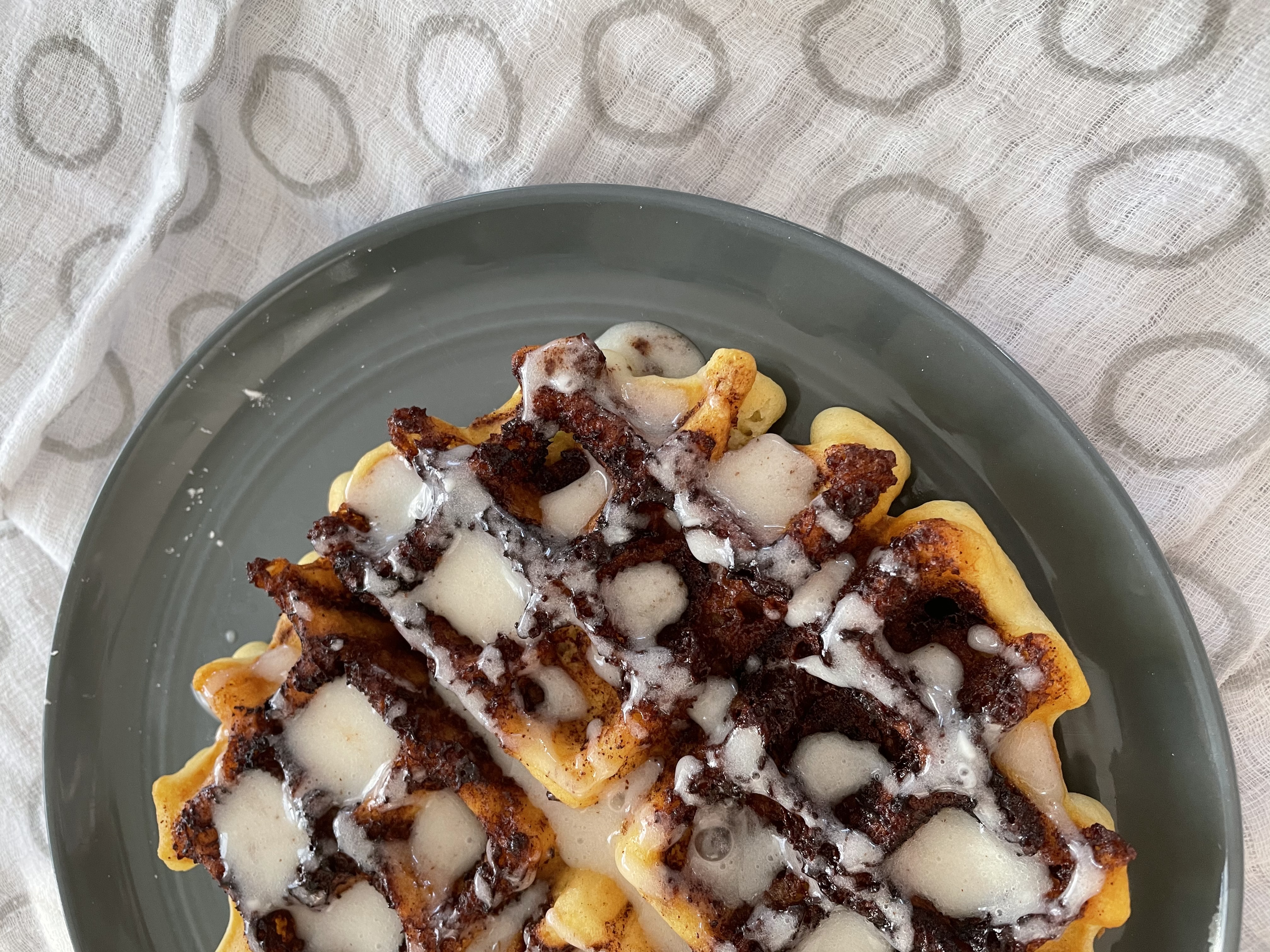 Ingredients:
~prepared waffle mix (prepare according to the directions on the box), make enough batter for 4 waffles
~2 tbsp melted butter
~2 tbsp sugar
~2 tbsp cinnamon
~1/2 cup confectioner's sugar
~1-2 tbsp milk of your choice
~1 tbsp cream cheese
Directions:
1. Combine melted butter, sugar, and cinnamon in a bowl and set aside.
2. When the waffle iron is hot, pour in the prepared waffle mix. Take a spoon and place the cinnamon filling in a swirl. If it isn't swirling as much as you'd like, use a toothpick to make it more "swirly".
*If the cinnamon mixture is sticking to the waffle iron, you made need more oil spray when you start. *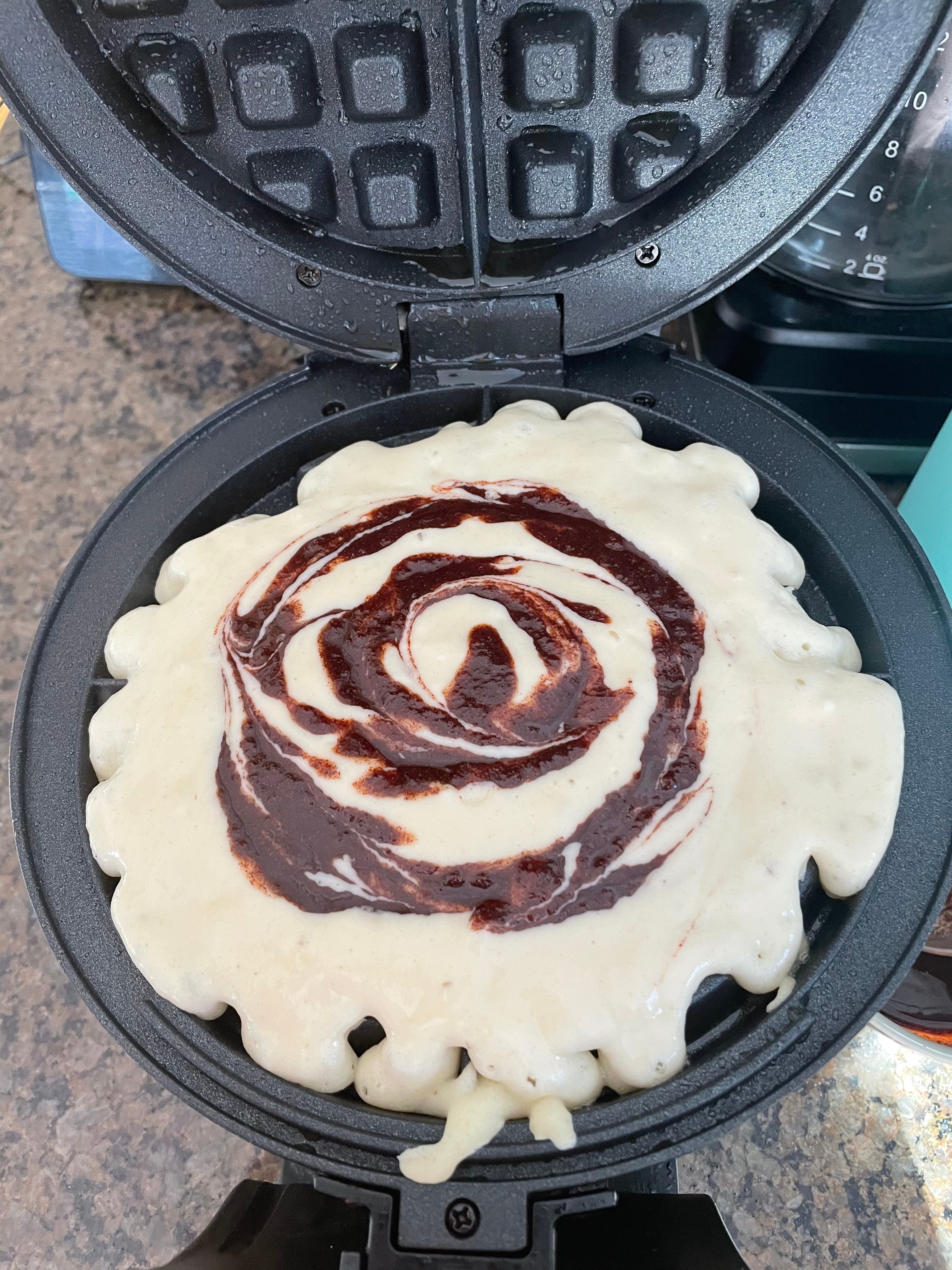 3. While the waffles are cooking, prepare the icing: whisk together the confectioner's sugar and 1 tbsp of milk. Add in the cream cheese and whisk again. If you like your icing less thick, add in a little more of the milk.
4. Cook until the waffle iron is no longer steaming.
5. Serve the waffle drizzled with icing. Enjoy!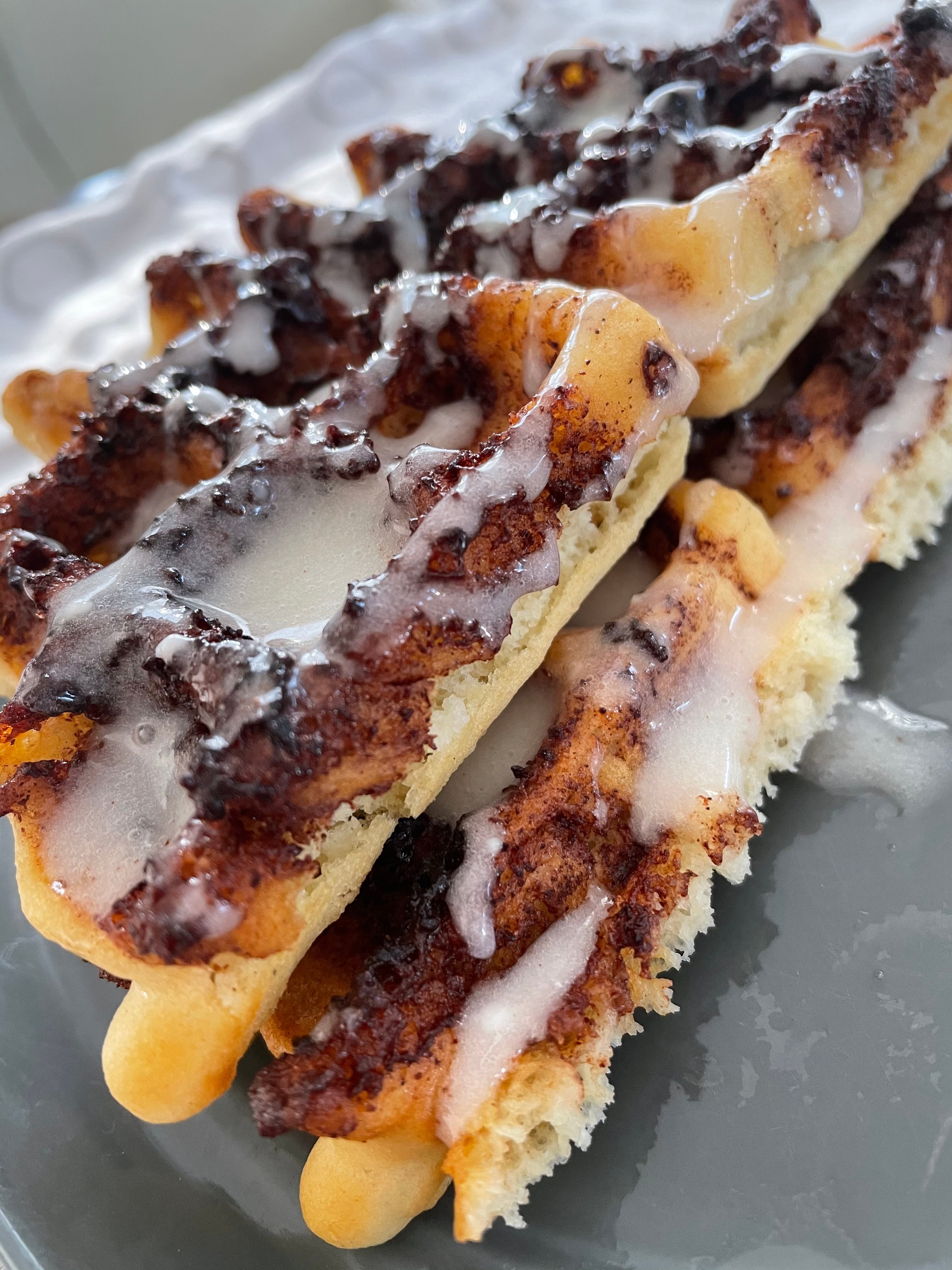 This recipe is so good, it may just be a new birthday tradition!
🌸🌸🌸