We have so many GREAT local businesses in the Wilkes-Barre area, and we are always looking for new ways to support them and help them grow!
Did you know the Macaroni Kid Wilkes-Barre site has it's own Business Directory filled with family friendly local businesses, their websites, contact details, reviews and sometimes special Macaroni Kid Subscriber exclusive deals or offers?
We have a great catalog of local businesses and will continue to add new listings throughout the year! Businesses are conveniently sorted by categories with all of their business information stored in one place.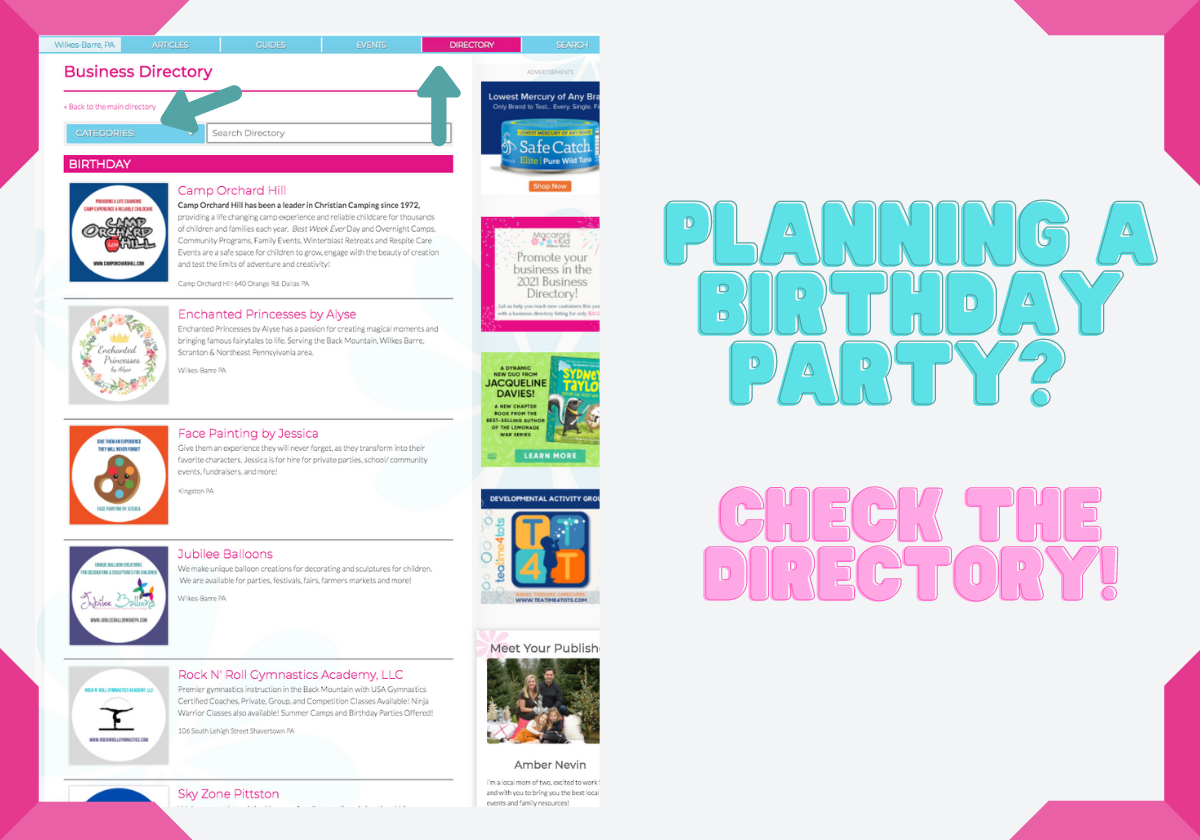 The Macaroni Kid Wilkes-Barre site is made possible only by our partnerships and sponsorships with local businesses. We ask our readers to please show them some love as they are the ones who allow Macaroni Kid remain a FREE resources for the families in and around Wilkes-Barre!
Local Businesses with a Featured Sponsored Listing:
Local Businesses with a Sponsored Listing:
We have included lots of other great local businesses including Adopt A Single Mom Project and many more!
If you are looking to support a new local business please check the Macaroni Kid Business Directory for great information and sometimes even offers! As always, please tell them Macaroni Kid Wilkes-barre sent you.
If you or someone you know has a local business and would like to be listed in our Business Directory please fill in this form or get in contact with me at ambern@macaronikid.com!