Try this Valentine's day activity to show your family how much you love and appreciate them!
TeaTime4Tots Valentine's Day Countdown "14 Days of Praise" challenge
This easy but meaningful activity is designed by TeaTime4Tots for parents to provide 14 days of daily praise to their toddlers, but it can be adapted to kids of all ages. This activity can be used for siblings to praise each other or children to compliment their parents or other family members.
The concept is simple, each day share something you love about the other person! This can be done in a number of different ways:
Write your compliment on a heart, read it with your child every morning and hang it up
Draw a picture with your little one about the thing you want to highlight and compliment for the day
Include a note each day in your child's lunchbox
Make your own Valentine card full of the words from all 14 days
Create a "Why I Love You" booklet. Each day add one page of something great about your Valentine. This is a great keepsake to enjoy over and over.
Positive praise and reinforcement can really impact children! When a child feels appreciated you will often see daily improvement of negative behaviors. Openly expressing your love, admiration, and appreciate for other family members has so many positive effects. It can improve self confidence, courage, happiness, empathy, and the ability to express emotions.
TeaTime4Tots' challenges you to take the next 14 days to focus on the things you LOVE about your Valentine. Overwhelm your family with compliments, affection, and reminders of all the ways they are great!
Here is a sample of 7 year old Olive making a homemade Valentine full of things she loves about her 5 year old sister Evie. She will keep working on it each day until February 14th and gift it to her sister for Valentine's day!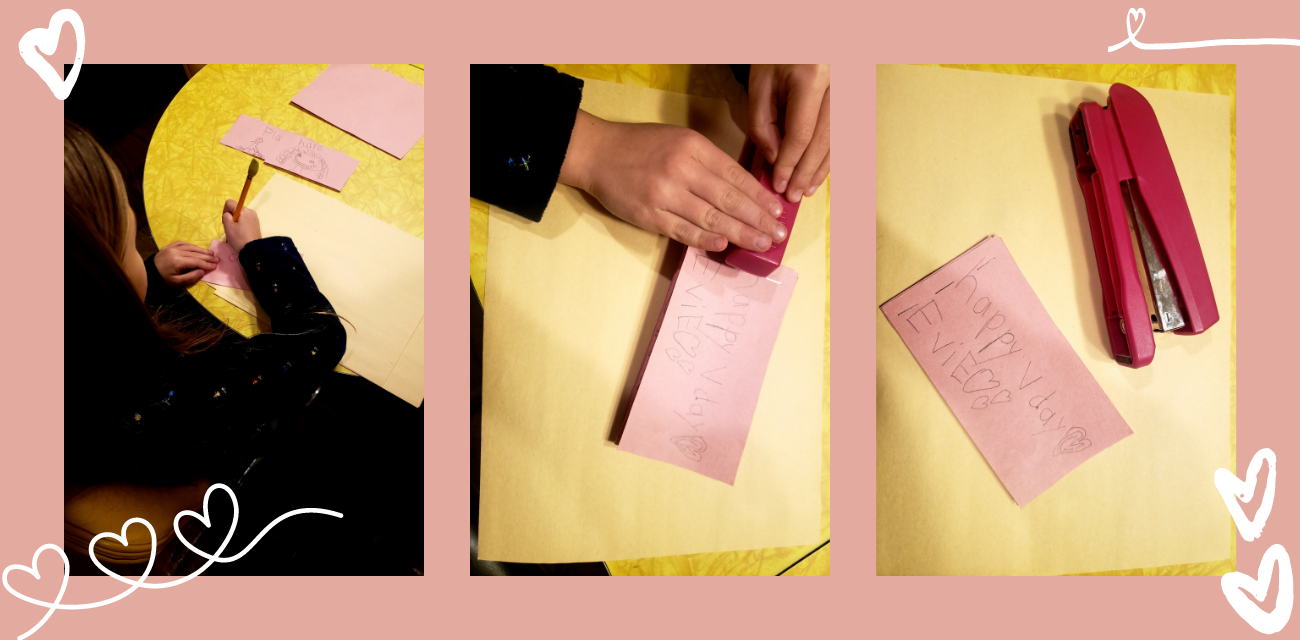 Share your "14 Days of Praise" projects on TeaTime4Tots' facebook!