Families in the Wilkes-barre area that are looking for ways to get organized for the New Year should take advantage of January being "get organized" month and try out these tips below to make some progress!
1. Make a Cleaning Calendar for your home
Do you feel overwhelmed by your long list of household chores? Does this make you feel unaccomplished at the end of each day? Try making a family cleaning/ chore chart. By assigning only specific chores on specific days it can give you a more attainable goal and leave you feeling accomplished as you cross that one or few things off the list that day.
For example every Monday is my laundry day. Washing and drying is planned into my calendar for throughout the day. Then in the evening, I sit down and catch up on my TV Shows for the week while I fold and put away loads and loads and loads of laundry. Sometimes the massive pile looks daunting, but when it's done, I do not stress, or think about laundry again for the rest of the week because I know it will be done again next Monday! I hate laundry but have got to the point I look forward to my Monday night folding plans with my favorite TV shows!
2. Meal planning
I'm probably not the only one who dreads that time of day when I ask my husband or myself… "What should we make for dinner"? Meal planning for the week can be extremely beneficial to help reduce the daily "What's for dinner" stress, save money, and aid in healthier choices. This will also helps to be more organized when planning your grocery-shopping list.
There are tons of FREE templates online for Meal Planning and Meal Prep, here is one I use this simple one from TeaTime4Tots.com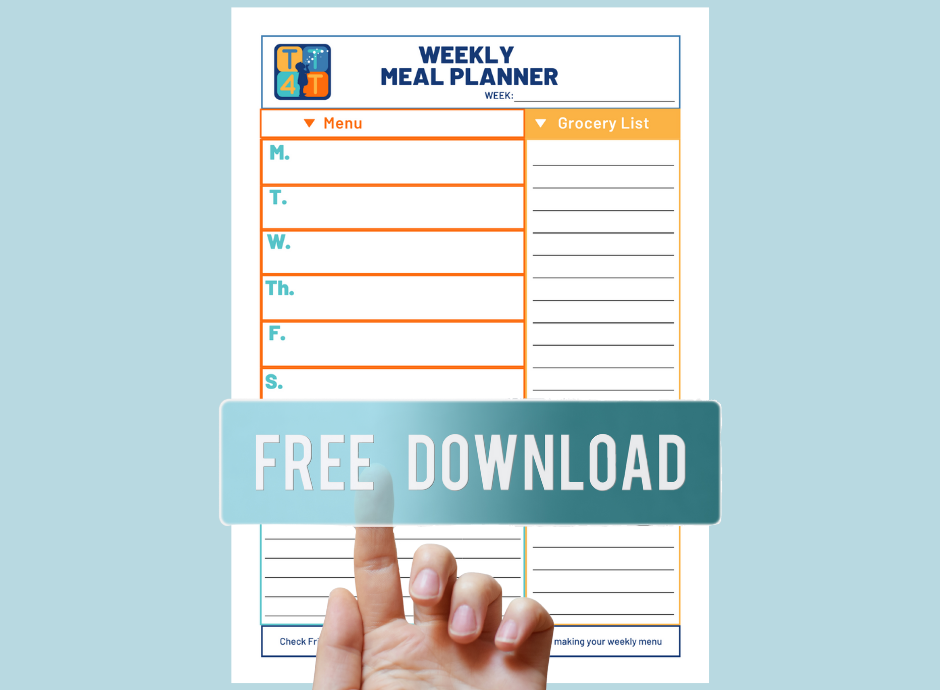 3. Clean out your closets
Now is a great time to clean out your closets! Did you know most of our local consignment shops are starting to schedule appointments for spring clothing consignment? If you aren't looking to consign clothing you can always check what items your local charities are in search of, most will gladly accept clothing and shoe donations.
Some local family consignment shops: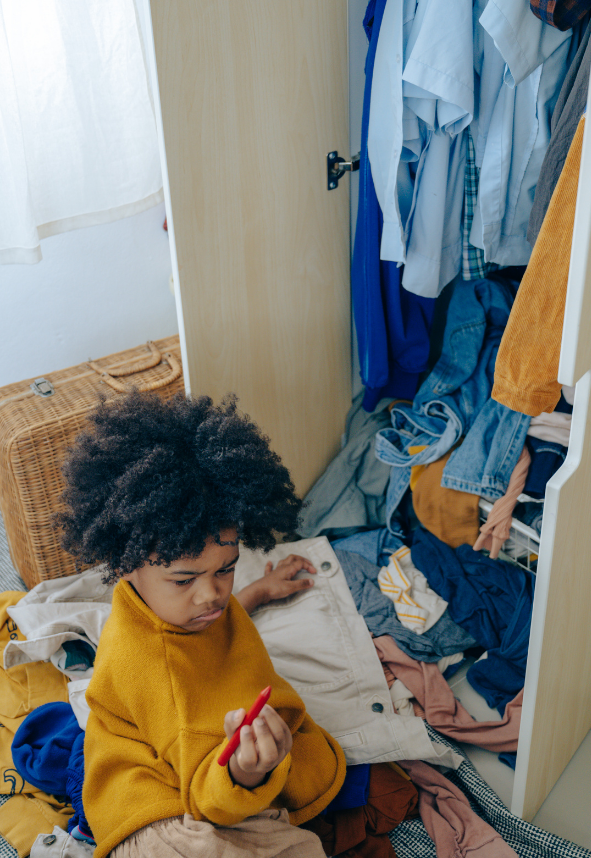 4. Organize and clear out toys, games, and puzzles
Has anyone played with the Monopoly Jr. since 2015? If not, it's time to pass it on. Just like the other the toys/ games/ and puzzles your kids have grown out of!
If you are looking to sell or donate you can usually post in local community groups for quick sales or collection or check your local charities, schools, libraries, or community centers if they are taking these types of donations. If you have old puzzles missing pieces you may want to check out this fun DIY craft article.
5. Use a "To Do List" style calendar
If you are like me, endless "to-do" lists overtake your traditional daily calendar. Try to get organized this year by using a "To Do List" calendar instead or in conjunction with your daily calendar. These are great to keep all your "To-Do's" organized in one place but not assigned to a specific day or date.
It's never too late to get organized! Let us know what works for you on our Facebook post!