Live Love Dance Studio in Kingston offers classes for everyone ages 3 years to adult including Ballet, Pointe, Tap, Jazz/Hip Hop, Lyrical & Acro!
Live Love Dance Studios' mission is "to provide each student with a solid foundation for dance while helping them strive to reach their own personal potential. Together we will not only develop an appreciation for the art of dance, but we will share the responsibility for building self-esteem, and improve confidence with respect to others and ourselves. Our hope is to provide each student with an experience that will be looked back upon as an important and special part of their life."
The studio normally runs on a full dance year schedule, which starts in September and is completed in May with a year-end recital. For a limited time, until the end of February 2021, they are accepting new registrations for the current dance year and running a special offer!
Save $10 on your registration fee when you mention Macaroni Kid and get started with dance right away!
If you are interested and want to TRY out any of their many classes offered, the first class is FREE so fill out the registration form and contact them today to get involved!
Here is the current class offering: CLASS SCHEDULE
Live Love Dance Studio cares about the health and safety of all their students and has adopted multiple procedures in order to accommodate all health guidelines relating to COVID 19. The dance studio is being sanitized before and after classes daily. Everyone is required to wear a mask at all times and maintain 6-foot social distance, which is clearly marked throughout the studio for your safety. Hand sanitizer is also provided for all students, teachers, and parents. For more details on the many steps Live Love Dance Studio are taking in order to help keep their dance community safe, please feel free to reach out directly.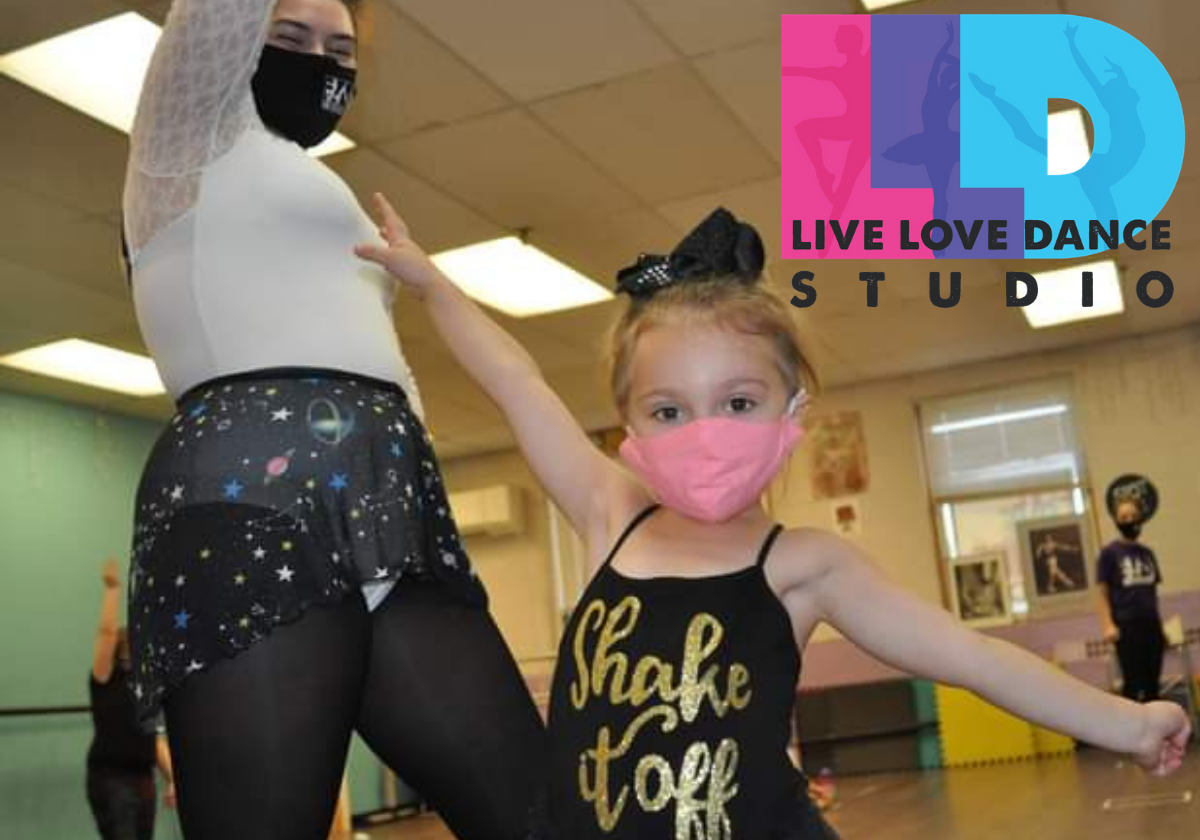 Live Love Dance Studio is also very excited to be offering Zumbini, a music and movement class for children ages 0-4 years with their parents or guardians. These fun sessions combine music, dance, and more for 45 minutes of non-stop bonding, learning and FUN! The 9 Week Winter Session runs from Jan 9th – Mar 6th on Saturdays at 10am! Registration is open at on ZUMBINI.COM
Follow Live Love Dance Studio on their Facebook Page for more updates on their upcoming end of year recital, summer offerings, and the new dance year registration in August this year!
You can register NOW until end of February 2021 with $10 off your registration fee or try any class for FREE!
Phone: 570-762-9890
Email: livelovedancestudio@gmail.com
Website: https://www.facebook.com/lldstudio