Every year myself and my two daughters now 5 and 7 years old, bake and decorate gingerbread cookies for the holidays! This tradition is one of my daughter's favorite things to do around the holidays. They talk about making these gingerbread cookies all throughout the year and it makes me so happy we started this tradition. The recipe we use is pretty easy to follow and they've been hands-on helpers since about 2 years old! If you are looking for something fun to do at home to get in the holiday spirit, read on and get the scoop on this recipe.
Don't forget to read the tips before you get started!
INGREDIENTS:
Butter
Brown Sugar
Egg
Molasses
Flour
Ground Ginger
Baking Soda
Ground Cinnamon
Ground Cloves
Salt
Cookie cutters
Icing/ Decorations of choice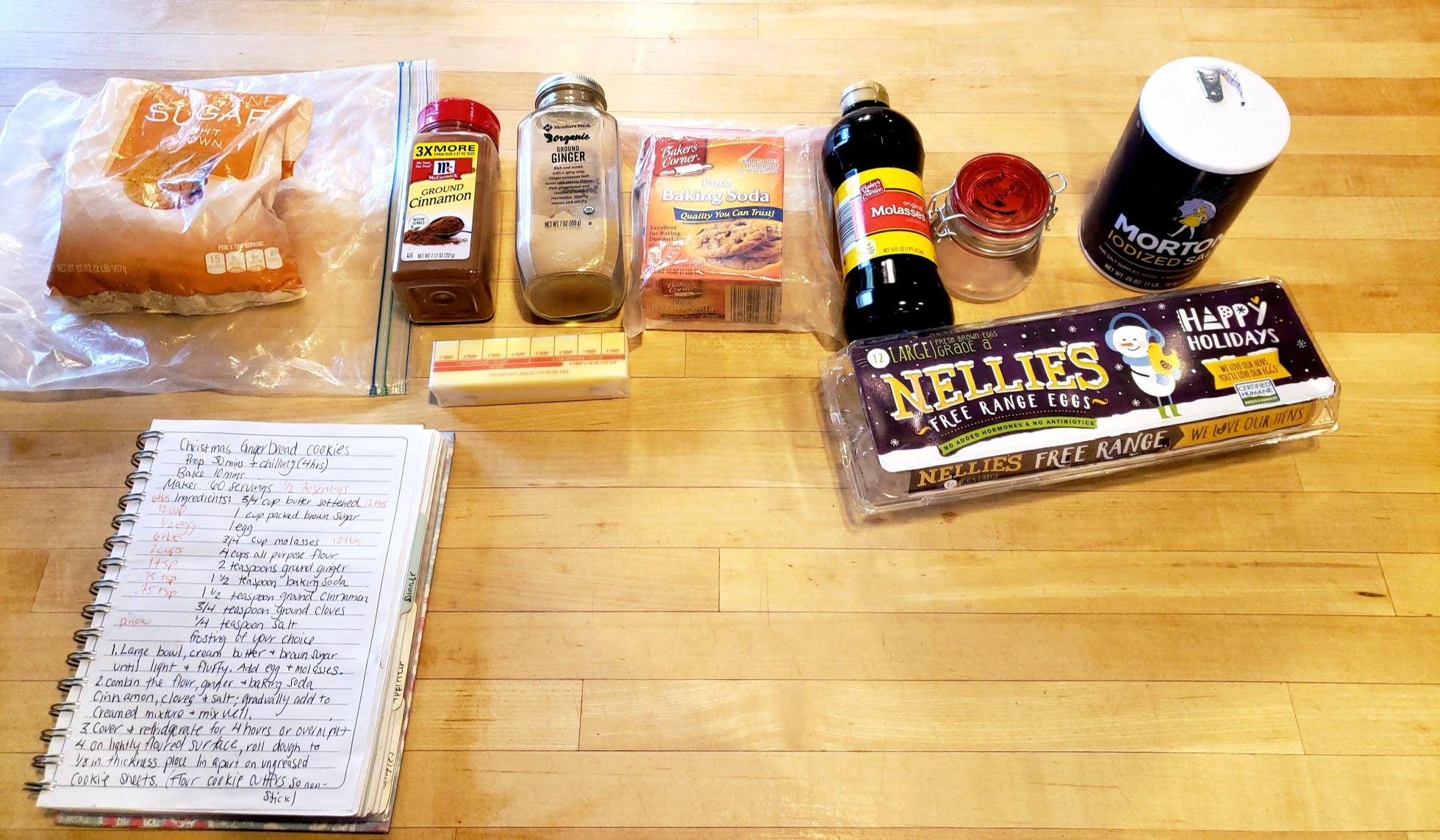 TIPS:
Don't forget the dough needs a minimum of 4 hours to cool in the refrigerator before you can roll, cut and bake! We usually plan our dough making on one day and baking and decorating on the next!
If you are baking with more than one child we often try to split the ingredients (at least for the first part) into dry for one child and wet for the other- we all take turns mixing which is our favorite part!
The recipe is for 30 cookies but you can easily double it and make 60 if you want to share as gifts
If you are heading to the store to get your supplies some fun add-ons include the candy eyes that we often use as eyes as well as buttons!
You can also get some cute cookie boxes or tins to give these as gifts to family and friends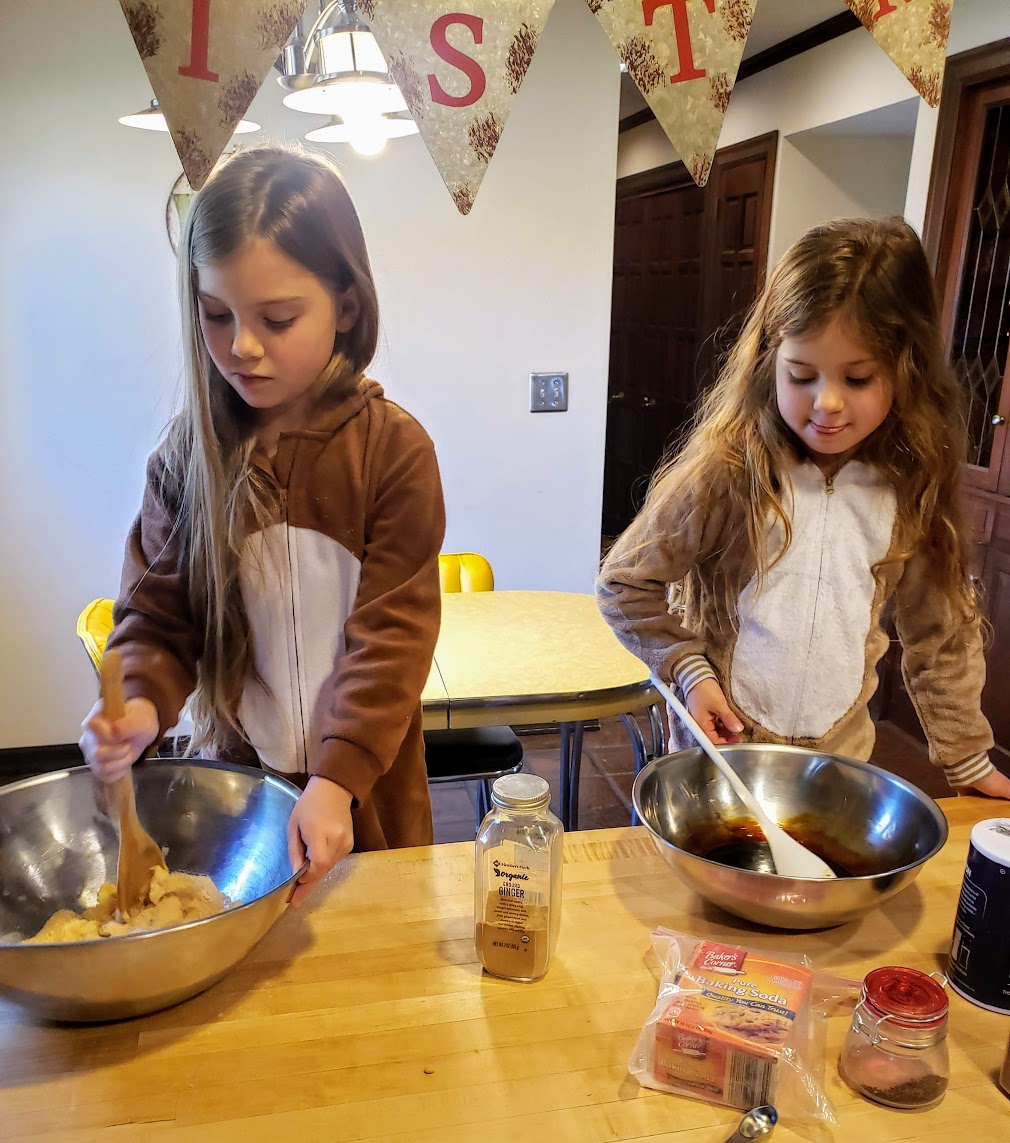 RECIPE:
Makes approx. 30 cookies
Ingredients (MEASURED)
12 Tbs. of butter (softened)
½ Cup packed brown sugar
½ of 1 Egg
6 Tbs. of Molasses
2 Cups of all purpose flour + Flour for dusting/ rolling
1 Tsp. of Ground Ginger
¾ tsp. Baking soda
¾ tsp. ground cinnamon
½ tsp. ground cloves
A pinch of salt
Icing/ decoration of choice!
In a large bowl cream together butter and brown sugar until light and fluffy
Add egg and molasses
Combine Flour, ginger, baking soda, cinnamon, cloves, and salt
Gradually add dry ingredients to creamed mixture and mix well
Cover and refrigerate for 4 hours or overnight
Pre-heat oven to 350 degrees
On a lightly floured surface roll dough to approx. 1/8 inch thickness
Use cookie cutters to cut cookies (Flour the cookie cutters so dough doesn't stick)
Place cookies 1inch apart on an un-greased cookie sheet
Bake in oven at 350 degrees for 8-10 minutes (until edges are firm)
Remove cookies to wire racks to cool
Decorate cookies
Eat and share cookies! YUM!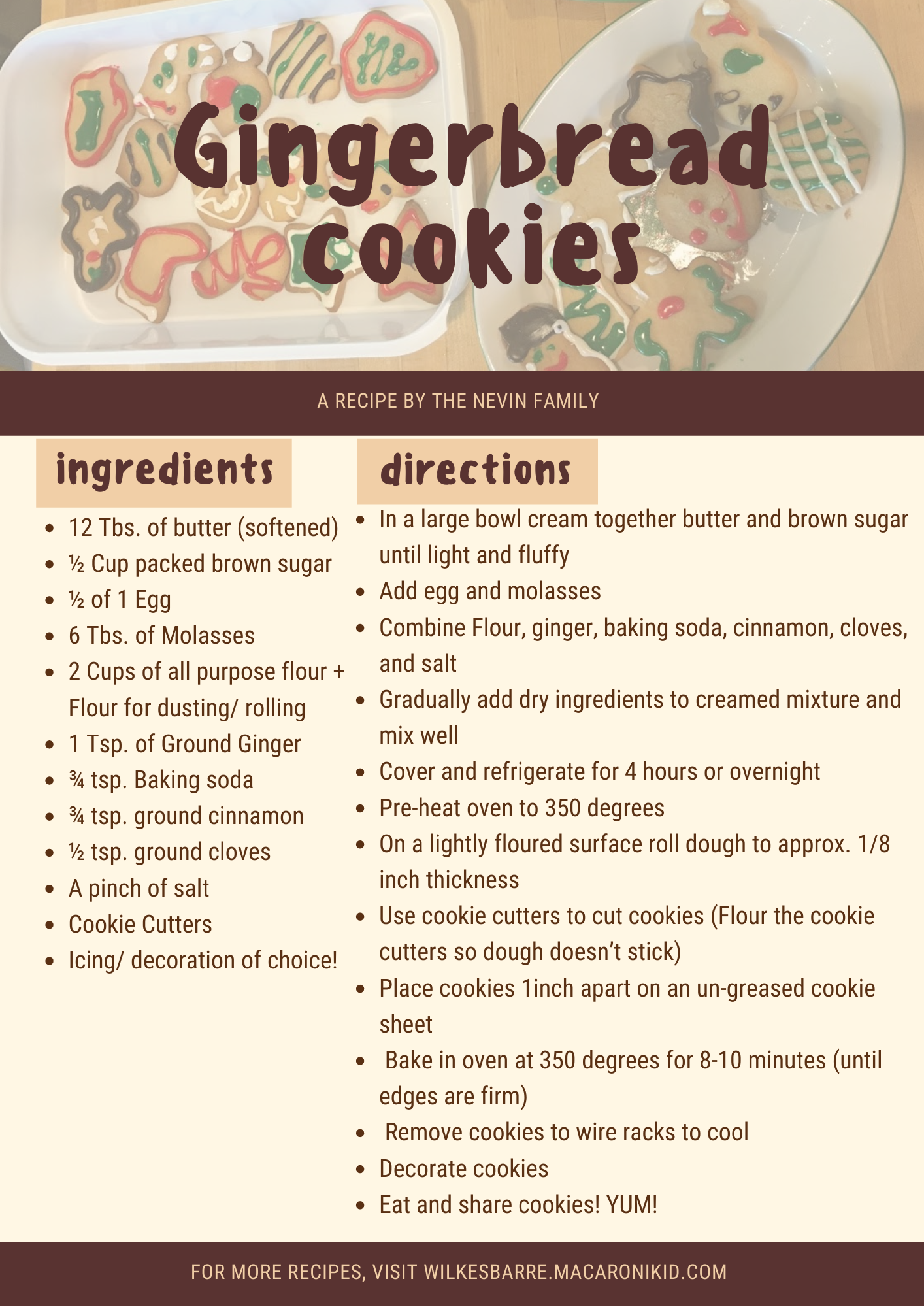 Enjoy this recipe and photos of our gingerbread making throughout the years and please feel free to share some of yours on our Macaroni Kid Wilkes-Barre Facebook Page!