School may look different this year — but that doesn't mean lunch is canceled! Let's face it, lunch is every kid's favorite subject no matter what grade or where they are eating. So whether your kids are eating at school or at home this school year, let's make lunch special by creating new and fun ways to craft it.
We all need something fun to look forward to these days, and lunch is no exception. It's easy to get our kids excited about lunchtime with help from our friends at NABISCO, Horizon Milk and Danimals — brands parents trust, and kids love. The best part? All of these products are available at Target so you can explore new ways to craft your lunch and provide a balanced meal for your kids, while you are shopping for all your return to school needs. Check out Circle Offers in the Target App for savings!
Make lunch extra special for your kids by adding a little entertainment to their favorite meal of the day — try a new recipe, make fun sandwich shapes, add a riddle or sweet note, create a fun crafted bag with stickers or games, and add these fun packaged items:
Danimals
With a burst of fruity flavors and a variety of ways to enjoy them, Danimals Yogurt and Smoothies are a great addition to lunch and snack time. BONUS: Danimals Squeezables and Yo-Tubes can be frozen and then placed in lunchboxes to keep everything cool while they thaw in time for lunch. Your kids will love the smoothies and yogurt pouches!
Horizon Milk
Shelf-stable whole milk boxes are a great size for adding to school lunches. Horizon milk is organic goodness — certified USDA Organic milk from happy cows! And parents love that kids are getting the nutrients they need including calcium, vitamin A, and 8 grams of protein in every box. You can choose white or chocolate.
NABISCO
NABISCO takes all of your favorite childhood cookies and crackers and bundles them together in a fun multipack for your convenience. The multipack provides a variety of perfectly portioned packages so you can mix and match lunches all week long.
There are so many ways to create a fun and well-balanced lunch. Here are our 10 ideas!
1. Special Note or Joke
Write a special note or joke and surprise them with a smile each day.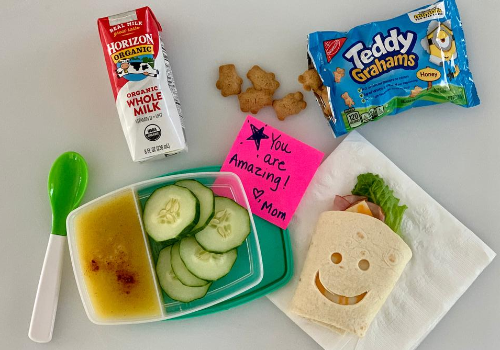 2. Craft a Snack
Turn snacks into a craft and make fun characters.
3. Origami Napkin
Create a fun origami figure out of a napkin and add an extra napkin with directions so they can fold one too.
4. Bento Box
Are you a mom of "munchers"? Fill up a bento box with all of their favorites for a balanced meal.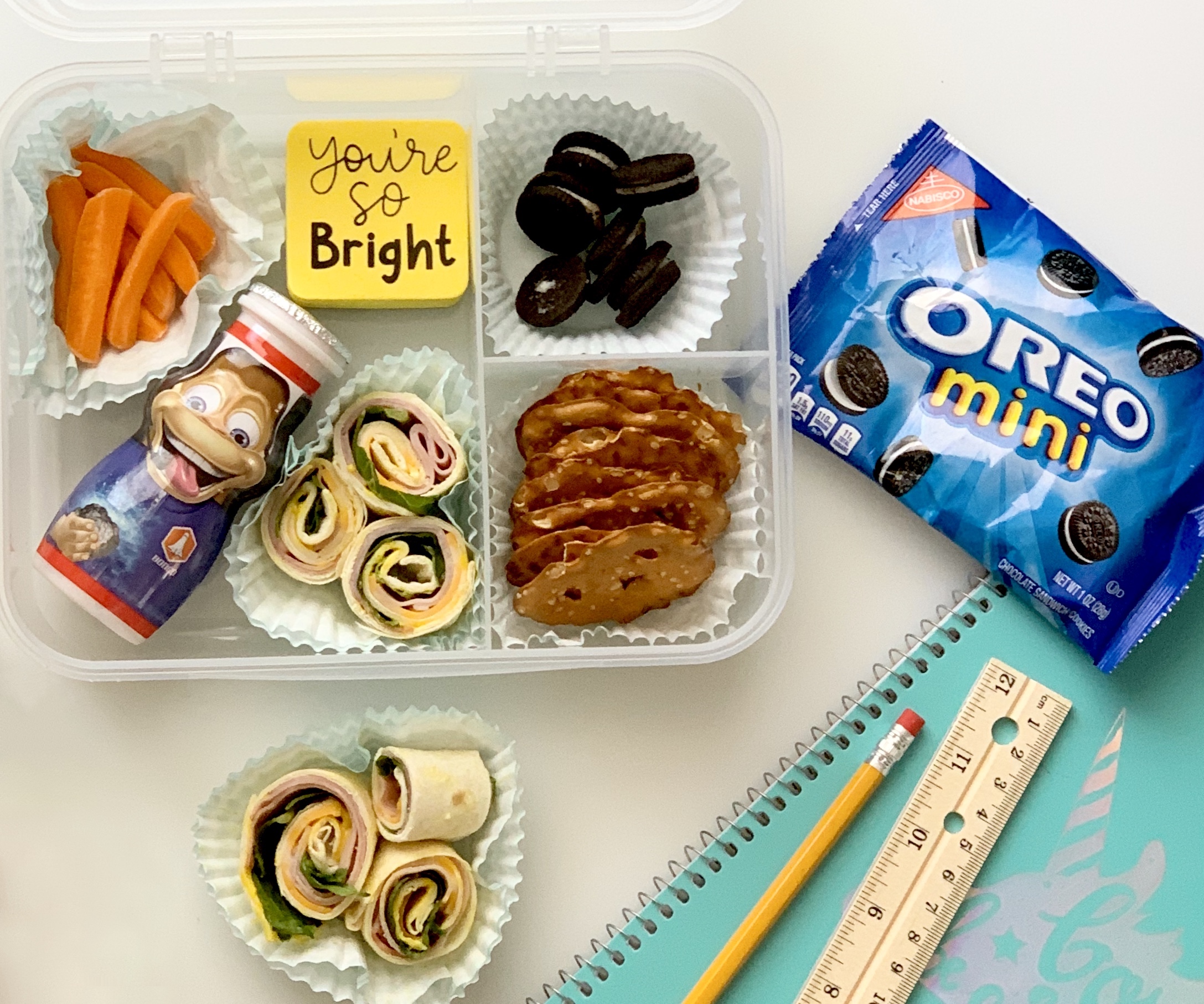 5. Silly Faces
Draw silly faces on bananas, sandwich bags, paper lunch bags, or fruit cups.
6. Have a Picnic
Take lunch outside and turn it into a picnic!
7. Stickers
Sticker all.the.things. Lunch bags, packaged items, create games - bring out your 3-year-old self.
8. Fun with Shapes
Turn sandwiches, fruit, and cheeses into fun shapes with cookie cutters.
9. Cupcake Wrappers
Fill different snacks in wrappers or colored cups to brighten up their lunch.
10. Kabobs
Make fruit or sandwich kabobs.
No matter what age, everyone loves lunch with a smile!

Check out Circle Offers in the Target App for savings!
While shopping for all your 'return to learn' needs at Target, be sure to grab NABISCO Multipack Snacks, Horizon Milk, and Danimals to add fun and excitement to their favorite subject of the day: LUNCH.
Check out Circle offers through the Target App for Savings:
I have been compensated for this review. All thoughts and opinions are my own.