To date, over 13 million people have viewed Angela Lee Duckworth's TED talk entitled Grit: The Power of Passion and Perseverance where she determined "grit" to be the number one indicator of success in our children. And to date, those same millions across the country are scratching their heads…wondering HOW to build more grit into their children.
Enter summer camp! Duckworth defines grit as passion and perseverance for very long-term goals. Grit is having stamina. Grit is sticking with your future, day in, day out, not just for the week, not just for the month, but for years, and working really hard to make that future a reality. Grit is living life like it's a marathon, not a sprint.
At summer camp, grit is an 8 year old, head bent over a wriggling worm and hook, determined to bait his own line and cast it out into the lake to catch his own fish. Grit is a 10 year old with white knuckles, gripping the holds on the climbing wall, reaching one hand and then one foot to pull higher than her last climb. Grit is the shy camper building friendships, and the unfocused camper harnessing their energy for leadership. Grit grows at camp!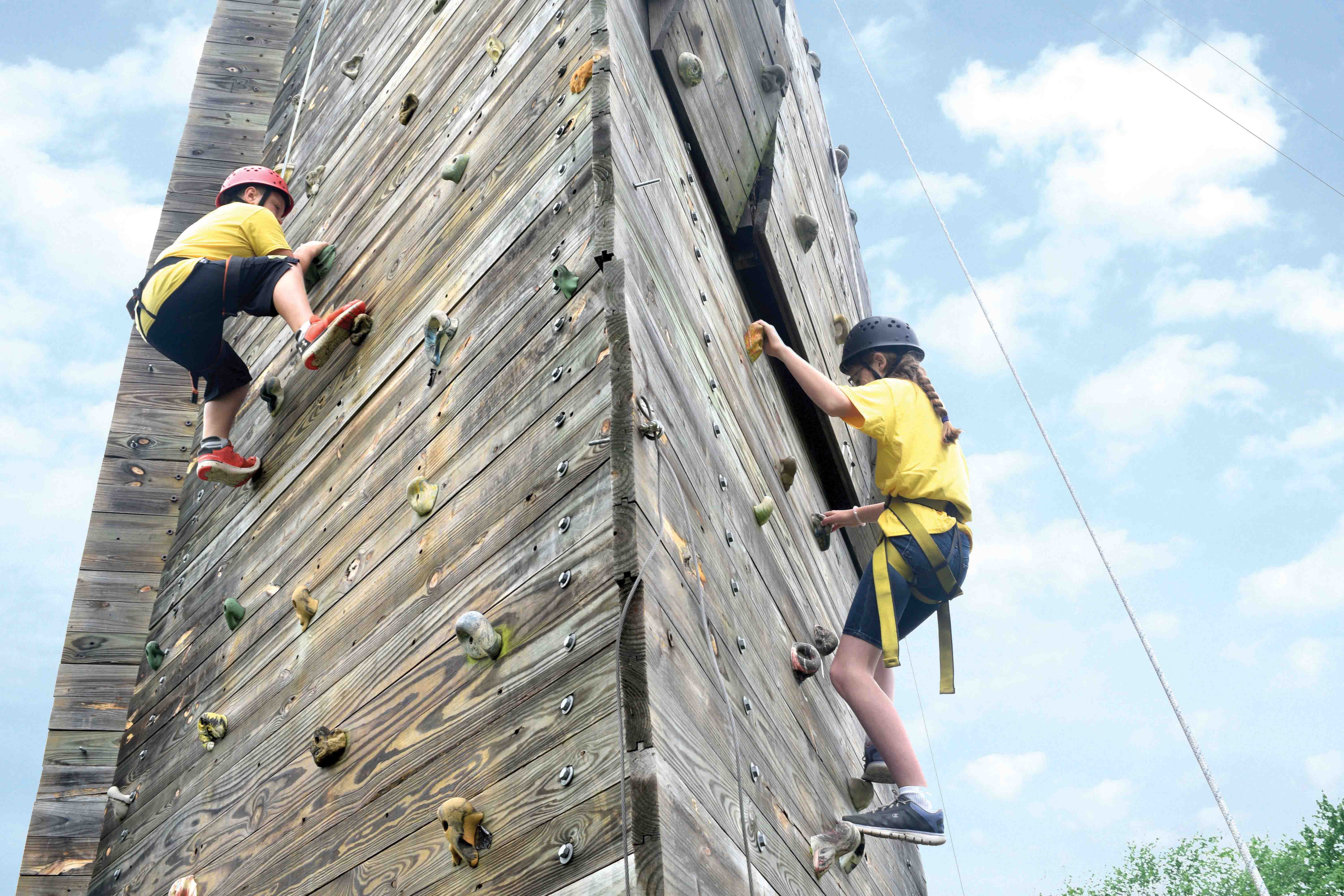 A summer camp experience, for one week or ten weeks, becomes a unique grit building opportunity for campers to stand independently, flex their muscles and stretch their boundaries. Traditional measures of success like family income and test scores are irrelevant. Within the safety and structure of the camp day is room for curiosity, discovery, risk and even failure! It is the perfect environment for celebrating a challenge, evaluating new strategies and summoning the motivation to try again and again. Campers arrive home at the end of the day or week of camp sweaty and exhausted, with sand in their shoes, but also with newfound grit and the satisfaction of personal success.
The anticipation of this kind of growth keeps our hearts full during the off-season at Camp Orchard Hill. We spend the year building Day Camp and Overnight Camp programs to engage every aspect of your child's development and we aim to send them back home to you skill strong, friend strong, faith strong…CAMP STRONG!
Are you interested in a grit building summer camp experience for your child? Check out all of the details for Day Camp and Overnight Camp at Camp Orchard Hill online at www.camporchardhill.com or contact us in the office at (570) 333-4098.
Listen to the entire Grit TED Talk by Angela Duckworth HERE.
Website - http://www.camporchardhill.com
Email - office@camporchardhill.com
Phone Number - 570-333-4098